ADVANTAGES FOR OWNER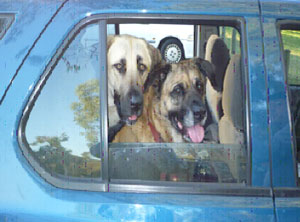 There are many advantages for pet owners when they use a "live in house sitter"
Pet owners are often faced with making an important decision.
Do I take my pets to an impersonal kennel/cattery? Do I get a house/pet visiting agency to come in once a day to feed and walk my pets? Do I take them to a friend's house? Do I burden my friends, family or neighbours and ask them to mow my lawns, water my plants, check my mailboxes, feed and exercise my pets, pick up the poo etc? Do I ask the young person at work to move in for the month?
In my experience, after looking after hundreds of pets, and working for 6 months in the office for the largest House Sitting agency in Perth, I believe the best option for you and your pets is to have a trusted and experienced house sitter stay in your home.
I will move into your home and look after your pets for the duration of your holiday. I provide my own food, mobile and laptop. You will return from your holiday to very happy pets and a neat and tidy home and garden
The advantages to you are:
You will experience peace of mind whilst on holiday, knowing that your pets are being lovingly looked after in their own environment.

I will be their play companion, exercise buddy and groomer

Your pets will follow their normal routine, in their own home, so will not experience stress and' Separation Anxiety'

Your pets will be exercised on a daily/ twice daily routine, depending on your instructions.

(Really active pets like Archie, the Huskie from Kewdale, received special treatment. At 6am he would chase me up and down the footy field whilst I cycled my bike across the field. In the afternoon, Archie and I would play and socialise with all the other dogs in the park, and at 9pm, just before bed time, we would walk the streets around the neighbourhood)

Your garden will be maintained and all your pot plants will be watered.

I will do basic pool maintenance.

Your home will be very secure and have that "lived in appearance" Unoccupied houses are very susceptible to burglary..

Your mail box will be cleared every day.

I think the biggest advantage for you is your pets won't have to go to an impersonal kennel or cattery

There is no charge, the service is completely FREE.

I am very experienced so I will be able to recognise when your pet is ill or unwell and needs medical attention. You can always tell the vet that you are going on holiday and ask the vet to please pay for any expenses up to a pre determined amount Eg $400.

In previous assignments I have had to use my initiative and take dogs to the vet for cherry eye, dogs with ear infections and kidney problems, kennel cough, cats with cut limbs, sick birds with viral infections. I have even had to care for an asthmatic cat and use a ventolin pump.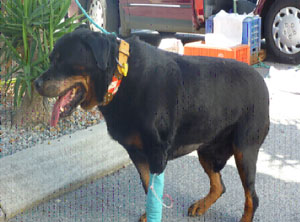 "Hi, my name is Ziggy…..I have asthma and respiratory problems. Twice a day Mike would have to give me my Ventolin puffs. He would then have to syringe my mouth out with water. Quite an ordeal but I was treated very gently which was appreciated"
"Hi, my name is Tyson from Swan Valley. That is a picture of me feeling sorry for myself. Mike looked after me for a month. One day he noticed blood in my pee. Mike said it may be something to do with my kidneys and we had better NOT adopt a wait and see approach. Mike immediately took me to the vet. The vet said we were lucky to catch it early. They gave me a few tests, I had to stay overnight under supervision. The vets were personal friends of my owners so they gave me special treatment and I made a full recovery".
DISADVANTAGES FOR OWNER (Tongue in cheek)
There are a few disadvantages in using me as a sitter :
From: Penny
Michael was a fantastic dog sitter as usual. He is so dedicated to the dogs and I know they are well loved and cared for while I was away – sometimes I think they would rather live with him than us.
From: Georgina and Robert
We returned to a happy household of very well looked after pets (now we must to keep up the attention they got from Michael)
From: Penny
Like all owners you are always a bit apprehensive that the caretaker will not look after them as well as you would but if anything Michael made me look bad, his care was so exceptional LOL .
From: Lyndsey
I can honestly say that Michael was an amazing house sitter. When I returned home I am sure that Hollee, Chester and Tia were all disappointed that Michael was not coming back! Michael went over and above what a normal house sitter would do including taking my dog on play dates and teaching me more about animal nutrition.
From: Jacqui
I think our dog had more fun and exercise during this last month than ever before as he slept for about 5 hours once we got home. Dougal has even sat facing the door for the last couple of days, as if waiting for Michael to come home to play with him:)
From: Zoe
Mike was an excellent house sitter, and he was so great with D'arcy I couldn't be happier. He was very attentive to her skin problems as with the humidity and the heat her allergies can flare up. He took her to the beach every weekend and she is probably disappointed that we've returned…